Searching for a product or service online is a gamble that sometimes produces bad results. Audio transfers shouldn't be that way. Speak House Audio Transfers is a tape to CD service you can count on.
We have been doing transfer work for over 20 years, instilling confidence in our customers that they are in the right hands.
With the multiple recording formats that have emerged over the decades, it is important  that you work with a company that has experience with the intricacies of all of them.
I don't mean just transferring from them, but recording to them in the first place, in a real-world, professional environment.
That's when you really understand tape and how it is meant to work.
We have been there the whole way as the industry has moved from one recording platform to another.
---
Cassette Tape to CD Service from 1 to 100's
We closely monitor each and every conversion as if it were the only one happening at that time. Because it is.
Your order doesn't get lost in the shuffle of automated machinery that no one is keeping an eye on. Every tape is handled one at a time with the supervision of an audio engineer.
Even if you have 100's of cassettes, they will be tended to as carefully as if you only had one.
And, the more tapes you have, the greater the discount.
People have trusted us for years with their audio content. We have an archiving system that stores your project in our vaults safely and ready for you to order more copies at any time, for any reason.
Maybe you were insightful enough to get the family history down on tape. Now you have the opportunity to share your joy with other family members in a long lasting, digital format that is easy to play.
Give us a call. We'll make another copy of your entire project or just one or two discs that you would like someone else to have. It's your choice.

---
Microcassettes are Cassette Tapes, Too
Micro-cassettes were a big hit for a couple of decades. Who wanted to drag a standard cassette recorder to the school play to record the kids, or to a lecture by their favorite author?

These little miracles sure made capturing life easy and convenient. They were also the standard in most answering machines.
You probably have some of these still around and you are curious to know what could be on them. Often times, the voice message left while you were out could be the only recording you have of a loved one.
Even if it was just to say,
"I was hoping you would be there, wanted to talk to you, sorry I missed ya".
We have converted a lot of messages like that over the years so that our customers will never have to lose the voice of those they care about.
This also applies to cell phone messages. There still doesn't seem to be an easy way to save your voice mail to CD. With how amazing smart phones have become, this is an area of cell phone technology that has not changed in all these years.
That's not a problem with our service. So we can say that we are not just a tape to CD service you can count on, but a complete audio conversion opportunity for you.
---
Reel to Reel Tape To CD Service

We all had one, right? I'm not talking about a reel to reel machine, I'm talking about an uncle who had a reel to reel machine.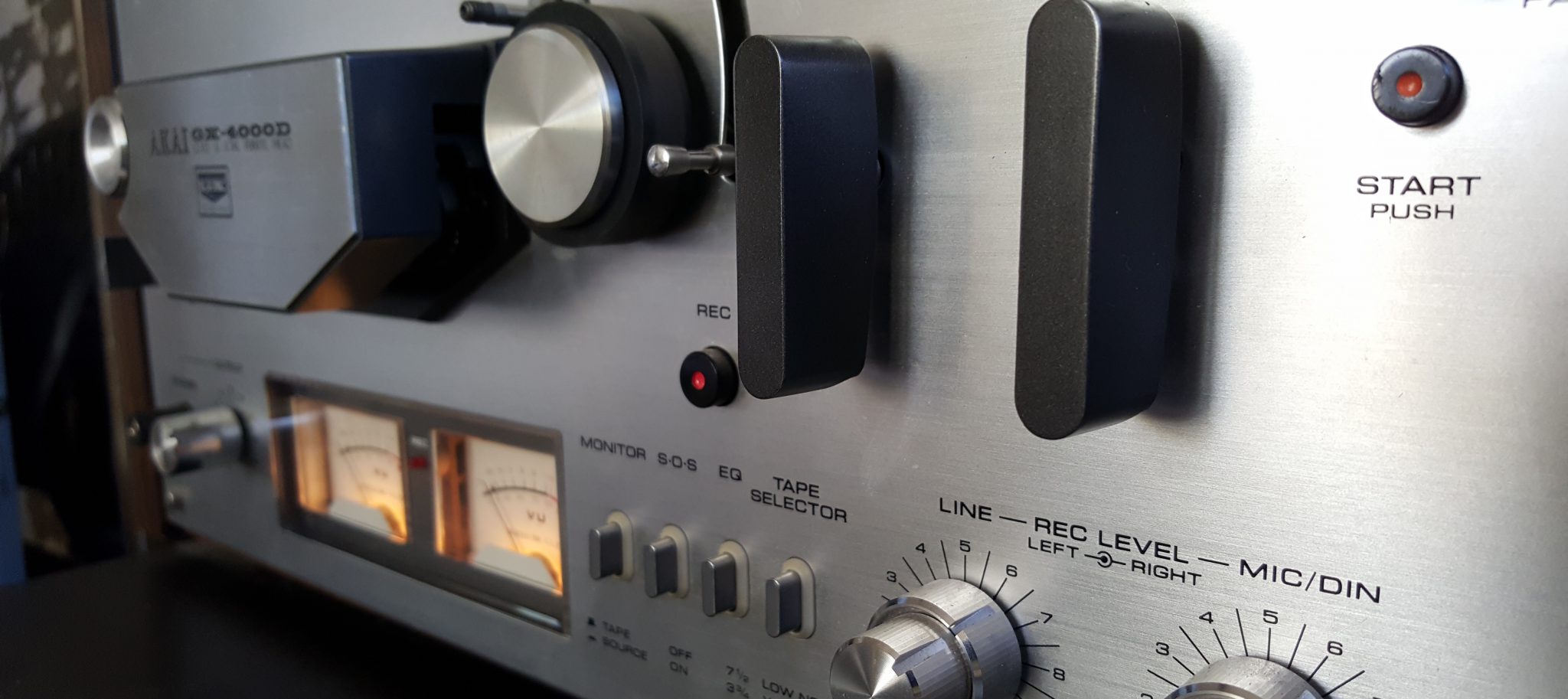 These recorders could document hours of audio to a single reel of tape. How else would we have gotten all of Christmas 1967 recorded?
Turn the tape over and what do ya know? New Year's Eve at the Johnson's house.
They were also used for what was known as "audio letters".
Audio letters were a standard way of communicating in the 50's and 60's. If you had a loved one in the armed forces, it was a revolutionary way to keep up to date on their well-being.
Keeping them informed about family matters was as easy as pressing record, saying what's on your mind, and dropping a tape in the mail.
Take Gary, for instance.
Gary spent 2 years overseas in the military. He bought himself a 4-track tape machine and his parents bought one as well.
Gary reiterated his days into the microphone to channel 1 and mailed the tape to Mom and Dad. Mom and Dad did the same to channel 2.
When Gary received the tape, another weeks' worth of military protocol and barracks shenanigans went down on channel 3.
When his parents had completed channel 4, a new tape was started and the audio letters continued.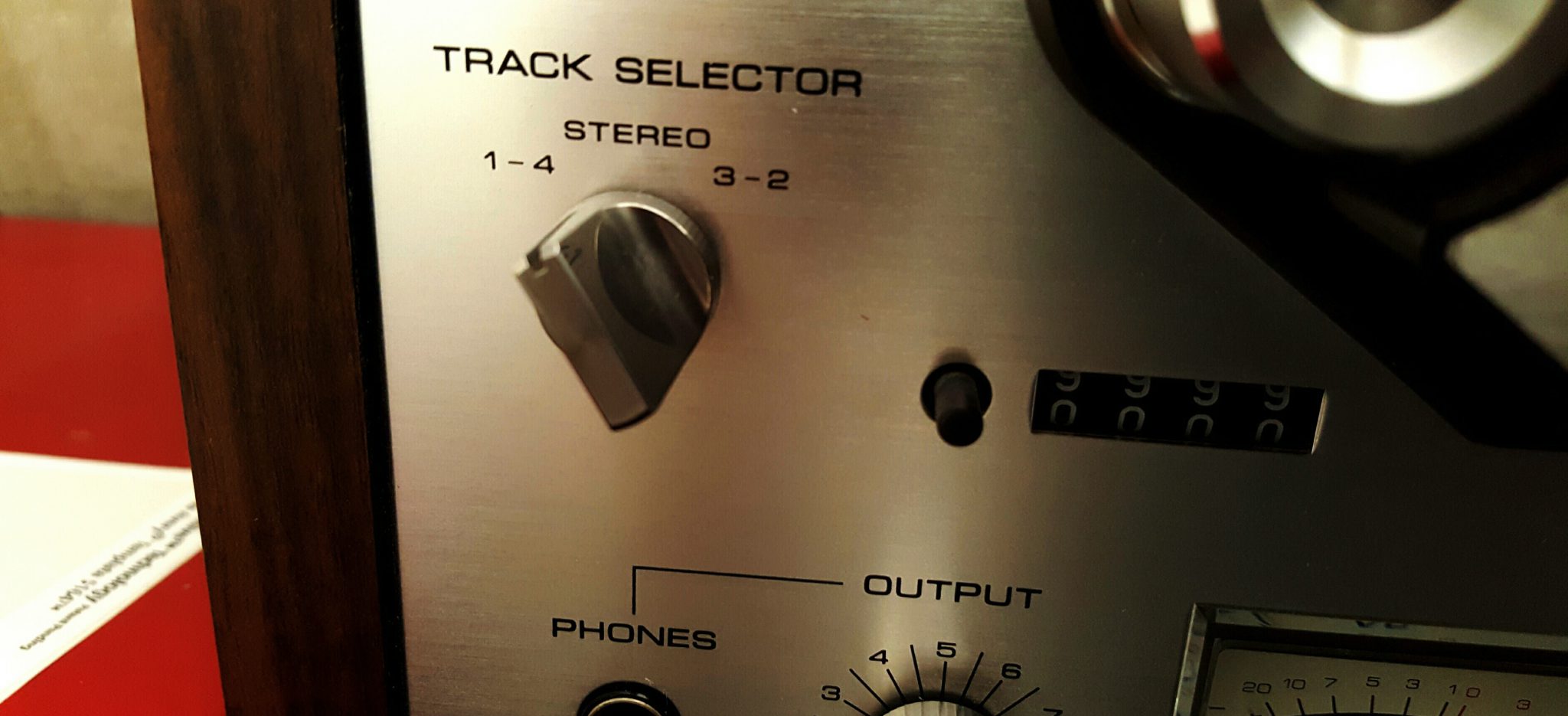 There were 74 tapes in all and we transferred each one of them to CD for Gary, nearly 50 years after they had been recorded.
He also requested 4 additional sets for each of his daughters, who had never heard grandpa's voice due to his death shortly after Gary returned from Germany.
That is just one of the many stories we are so privileged to, not only hear, but preserve for the people to whom they mean the most.
---
Get 'DAT' Tape Out
As I mentioned earlier, analog tape to CD service is not the only transfers we specialize in.
DAT or digital audio tape is a digital format that was very popular in the 90's and mostly used as a mastering tape.
They came in many different lengths from 16 minutes to as much as 2 hours. This was the closest thing to CD quality before recordable CD's (CD-R's) became popular.
Our rates for DAT conversions are the same as our affordable cassette and microcassette prices.
---
It Comes Down To This
For many of our customers, Speak House Audio has been in the game for as long as their audio has been captured to tape.
We don't rely on automated machines to know what our customers want, and then just walk away and leave it unsupervised.
By talking to our customers, we learn what makes their recordings such a precious part of their story and why they will trust only us to transfer them.

Make the same choice and put your confidence in a tape to CD service you can count on.